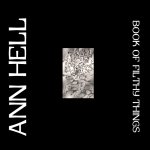 Demo CD with remastered old songs and some new titles. Includes a special release of Crime, a remake of 1987's Independence, an extended version of Don't Look Back (Never Look Back) and the previously unreleased track The Cassandra Complex.
Vocals, guitars, keyboards and programming by Angel Ortega.
All tracks composed and arranged by Angel Ortega.
(C) Angel Ortega 1999
The Abyss Attraction - 03:11
Crime - 01:50
Independence - 04:03
Don't Look Back (Never Look Back) - 03:38
The Cassandra Complex - 03:28